our solutions
telecommunication services
overview
Our competency in Telecommunication services.
Team ARUBAITO proficiency in RF Planning and Optimization for 2G (900/1800MHz), 3G, 4G/ LTe (800, 1800,2300, 2600MHz), TDD/FDD. Tetra (380-450MHz) and Wi-Fi (2.4, 2.5Ghz).
We have completed RF Designs and Optimizations for various Telco Operators and Governments around the globe for both public and private networks.
The networks that we have worked.





Solutions that we have implemented.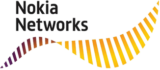 Services
Comprehensive Telecommunication services include
Network Design & Planning

Radio Network planning is perhaps the most important part of the whole network design owing to its proximity to mobile users.

Core Switch Implementation

Let our experts to implement the core switch which is a high-capacity switch generally positioned within the backbone of a network.

Project Management

Project management techniques is important in telecommunication services to ensure on time Go Live and cost efficiency.

Support & Maintenance

The truth is that most network outages are avoidable, if monitoring is constant and maintenance and spare parts are available at all times.

IP & Network Management

Proper management of a core network is essential since it is the central part of a telecommunications network that provides various services to customers.

Drive Test

Our team has vast experience in performing drive test for all kind of networks and location, including desert in Saudi Arabia.
Our details services
RF Design & Planning Services
Service Planning & Analysis

Initial Feasibility Study
RF Planning Indoor & Outdoor for 2G, 3G, 4G Lte, Tetra, WiMAX & Wi-Fi
Cell and Network Coverage Analysis
Antenna System Design
Interference Analysis
QoS Analysis – FER/BER/BLER/MOS prediction plot
Neighbour Planning and Handover Analysis.

Traffic Analysis

Traffic spreading between cell layers with traffic overflow modelling
Cell dimensioning with voice/data traffic mix modelling and timeslot configurations
Traffic analysis including calculation of KPIs such as packet delay, blocking rate, etc.

Frequency Planning

Manual & Automatic Frequency Planning
User-definable constraints
Allocation of frequency hopping parameters (HSN, MAIO, MAL)
Frequency Re-farming
Network Optimization

Parameter Optimization & Re-engineering to meet Operators target KPI
Cluster Optimization
Internal & External Interference Analysis
Bench marking services between Telco Operators
New Site Verification Test
In building Walk Test

Support Services for Bid & Documentation

Site survey, design templates & reports
Drive test Methodology & Procedures
System Design Manual, System architecture & technical solution description
Bill of Quantity, Request for Quotation
Test Procedures & Definition (Factory and System Acceptance Test)
Installation & Commissioning

Antenna System
Radio Access Network
Core Network

Network Maintenance

Manpower & Expertise support for NOC operations
Alarm Monitoring and clearing
Trouble ticket System Management & Implementation
Planning Tools

Atoll 3.3.2
Mentum Planet
IBwave

Air Interface Measurement Tools

Nemo Outdoor & Handy
Nemo Analyzer
TEMS Investigation
TEMS Discovery
Our experience in telecommunication will help you achieve your goals. Let's get started